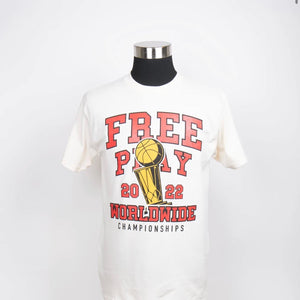 Free Play Champion Tee (C.r.e.a.m)
Created from the mind of a champion.
The Free Play brand was created to remind us to stay inspired, to stay in the moment, & to cherish the Freedom to create what we love.
The "Free play Champion Tee" is the perfect T-shirt when you wanna be casual but still stylish for a night at the club, an appearance at the day party, or just lounge & be comfortable at the crib or on campus! Super breathable, soft material with a great comfortable fit.
100% Cotton Heavyweight Fabric | short Sleeve Classic Fit